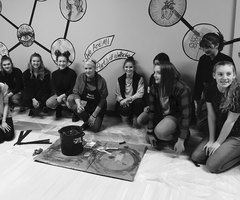 If you are visiting BHS for an evening event, please take a moment to walk over and see the mural on the wall in the art suite made by some of our art students. Dr. Susan Smith from the University of Maine led this exciting installation workshop teaching students about the importance of street art while encouraging them to consider the interconnection between themselv...
I am pleased to announce and invite you to the Maine Arts Commission Maine Excellence in Arts Education exhibit and celebration. The show will take place December 1, 2018 - April 30, 2019 at the State House in Augusta and includes 45 works of art representing students and educators from nine Maine school districts. Four of my advanced art students and myself will have ...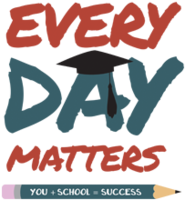 Dear Parent/Guardian: This year, Brewer School Department is making a special effort to ensure that all students fully benefit from their education by attending school regularly. Attending school regularly helps children feel better about school—and themselves. Your student can start building this habit in preschool so they learn right away that going to school...